How Can Your Food Affect Oral Health?
Most dentists are concerned that their patients are consuming record numbers of sugar-packed sodas, sugary fruit drinks, and unhealthy snacks that affect their teeth. These foods have little or no nutritional value, and with time they could make a toll on your teeth. Eating patterns and food selections among teens and children are factors that affect how rapidly youngsters might develop tooth decay in Valencia. When bacteria comes in contact with glucose inside our mouth, an acid is generated that attacks the tooth for 20 minutes or longer, which could eventually lead to tooth decay. Foods which contain sugars of any type can negatively impact oral health, and very easily contribute to tooth decay.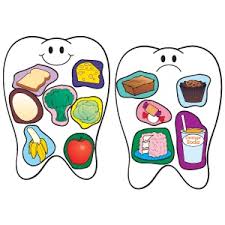 Virtually all foods, including milk and veggies, contain some kind of sugar. However, they're a part of a nutritious diet because many of them also contain nutrients. To help control the amount of sugar you consume, read the food labels and select foods and beverages which are low in added sugar. Added sugars frequently are present in soft drinks, candy, cookies and pastries. In the case that your diet lacks nutrients, oral health can begin to suffer, and it might be more strenuous for cells in your mouth to withstand infection. This might contribute to periodontal disease, which is a significant cause of tooth loss in adults. Even though poor nutrition doesn't result in periodontal disease directly, many researchers believe that the disease progresses faster and may be more severe in individuals with bad diets.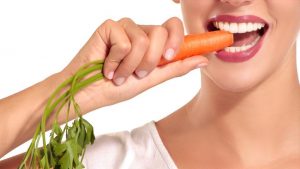 To keep a balanced diet, eat many different foods from each one of the 5 groups of food and restrict the number of snacks you eat. If you do eat snacks, choose nutritious foods like cheese, raw veggies, plain yogurt, or a piece of fruit. Keep in mind, foods eaten as part of a meal cause less harm to oral health since the saliva discharged helps to wash foods from the mouth and decrease the effects of harmful acids. To learn more about the nutrients, minerals and vitamins needed by your body, contact your Valencia, CA dentist or visit the U.S. Department of Agriculture's Website. The USDA dietary guidelines are designed to promote optimum health and also to prevent obesity-associated diseases such as coronary disease, diabetes type-2, and even cancers.