-Oral Health and Aging-
Working to maintain proper oral health is more essential than ever for elderly adults, because most individuals ages 55 to 64 are still maintaining some or all of their natural teeth. Baby boomers will need to be conscious of special conditions which may affect their gums and teeth, from how medications may affect oral and overall health, to how untreated gum disease may lead to tooth loss. Older teeth are still susceptible to corrosion, therefore it is essential to continue an in-depth dental hygiene program which includes brushing and flossing twice daily, as well as regular cleanings and examinations. Aged teeth are usually more predisposed towards decay around older fillings, as well as at the gum line.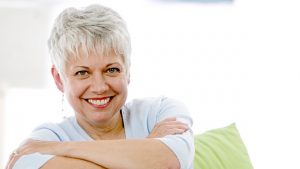 Fluoride in toothpastes, healthy saliva production, and community water supplies are still an important tool for reducing the risk of dental cavities. The risk of tooth decay can increase among individuals with dry mouth, which may be due to medications or radiotherapy to the head and throat. Our Valencia dentist can suggest a wide range of strategies which may help patients with dry mouth. Untreated gum disease might progress slowly and cause little, if any pain.
However, if left undetected this may harm the gingiva and supporting jawbone, leading to receding gums and loose teeth. Deficiency of dental hygiene, tobacco consumption, poor diet selections and medical conditions may make periodontal disease even more intense.
Cases of tender or swollen tissue, receding gum line, loose teeth, bite changes in the way dentures fit, halitosis, or a bad taste in your mouth might be serious warning signs that have to be evaluated by a dentist. Periodontal disease can also be linked to health problems like diabetes mellitus, heart problems, stroke and respiratory issues. Therefore, it is essential for overall well-being to have a healthy mouth.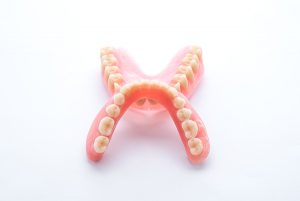 People who smoke or use smokeless tobacco have a growing risk of developing oral cancer as they age. In its early phases, oral cancer can be challenging to detect, so quitting tobacco and getting regular oral cancer screenings are important in protecting your health in the years to come. Older adults do not have to give up a beautiful smile as they age.
There are various cosmetic dentistry treatments in Valencia which are acceptable for mature teeth. Dental implants and dentures are great options for maintaining functional and aesthetically pleasing teeth for all those that have experienced tooth loss.