What's Involved With Root Canal Therapy?
The pulp is a soft tissue inside the tooth that contains nerves, blood vessels and provides nutrition for your tooth. It may become infected if you have a heavy cavity.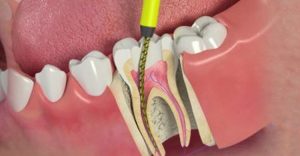 If left untreated, the tissue around the root of the tooth can become infected. When this occurs, you can sometimes feel swelling and pain and an abscess can form within the tooth or at the bone around the end of the root of the tooth. An infection may also put you in danger of losing your tooth completely because germs can harm the bone that keeps your tooth connected to your jaw.
Could I Get This Treatment Done During My Visit?
Your dentist in Valencia will have to schedule a follow-up appointment to complete the process, or you might be referred to a dentist that specializes in the pulp and tissue surrounding the teeth. This specialist is known as an endodontist.
What Can I Expect?
A root canal treatment takes 1 or 2 office visits to complete. There's very little to no pain since your dentist may use a local anesthesia so you do not feel the procedure. After the procedure is complete, the pain you were experiencing before treatment should be completely gone.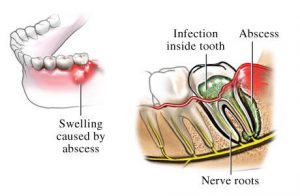 Before treatment begins, your dentist may:
Take X rays to get a very clear view of your tooth and the surrounding bone.
Numb the region around and including your tooth so you're comfortable throughout the therapy.
Put a thin sheet of latex rubber on your tooth to keep it clean and protected from viruses, bacteria and fungus which are in the mouth.
Throughout treatment, the dentist will:
Create an opening at the top of the tooth.
Remove the nerve of the tooth from within the tooth and in the areas from the root.
Clean inside the tooth and every root canal. 
Your dentist can treat the tooth with germ-killing medicine.
Fill the root canals with a rubber like substance to seal them against a future infection.
Put a temporary filling on the tooth to defend it before a restoration just like a filling or crown may be placed at the first opportunity.
After root canal therapy:
Your tooth, as well as the region around it, may seem very sensitive for a few days.
You can talk with your dentist about ways to alleviate any discomfort that you may have.
Your dentist can prescribe antibiotics to prevent the infection from spreading.
Use as directed, and follow up with your own dentist in Valencia, California if you have any problems.